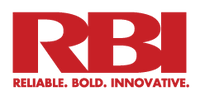 TORUS
Torus watertube boilers and water heaters bring next level performance in a small compact footprint to today's applications. The RBI tradition of high quality, performance equipment in a user-friendly design continues with Torus.
Incorporating all industry-proven components including HEATNET 3.0 touchscreen cascade control, Tru-Flow fuel/air coupling system with 10:1 turndown and capacities to 4000 MBH Torus has the solution for all commercial installations.
The Torus uses a pressure driven mixing system with no moving parts to provide a reliable maximum of 10:1 turndown, without lowering the CO2% while avoiding nuisance ignition lockouts.
Available Options
https://www.literature.mestek.com/dms/RBI%20Water%20Heaters/Torus%20Boiler%20Masterspec%20(MSTB-3).pdf
---