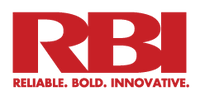 FUTERA XLF
Whether retrofitting an existing large capacity boiler or a new installation, RBI's Futera XLF gives you the power, performance and flexibility to fit any commercial boiler application.
Available in 2,500-10,000 MBH, the Futera XLF has operating efficiencies up to 88% and turndown ratios of 5:1 for maximum energy optimization. The Futera XLF provides advanced, efficient boiler performance with unmatched outputs, all within a compact footprint unparalleled by any other boiler on the market, and units are backed by RBI's reliability and serviceability.
The Futera XLF features integral HEATNET 3.0 boiler control software that is a boiler management system, capable of networking up to sixteen units without requiring any external boiler control panel. With such advanced performance in a small space, even older boiler systems can benefit from the addition of contemporary efficiency for existing heating or domestic hot water systems. For new construction, the Futera XLF provides a modular configuration with an output unmatched by today's market.
Available Options
https://www.literature.mestek.com/dms/RBI%20Water%20Heaters/Futera%20XLF/Futera%20XLF%20Boiler%20Masterspec%20(MSXLF-7).pdf - https://www.literature.mestek.com/dms/RBI%20Water%20Heaters/Futera%20XLF/Futera%20XLF%20Water%20Heater%20%20Masterspec%20(MSWXLF-6).pdf
---