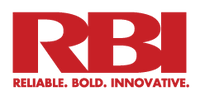 FUTERA FUSION
The gas-fired Futera Fusion now brings the field-proven performance of Futera III commercial boilers and water heaters to the ultimate levels of efficiency and reliability. Unlike most condensing products available today that produce the highest efficiencies at the lowest inputs, the Fusion steps it up a notch by attaining efficiencies as high as 99% at full input. The full modulation firing system continuously varies the energy input to precisely match heating load without overfiring or wasting fuel.
The Fusion's heat exchanger was designed using the most efficient and dependable heat transfer materials available today. The low-mass, gasketless primary heat exchanger has solid cast iron headers and finned copper (or optional cupronickel) tubing for superior heat transfer, resistance to scaling and protection against thermal shock.
The benefits don't stop there. The condensing secondary heat exchanger is constructed from solid stainless steel and is designed to operate at the boiler's full flow rate. The unit operates in full condensing mode at all times, while a state-of-the-art temperature mixing system protects the boiler's primary heat exchanger. In addition, this design also offers a larger heat transfer surface area – more so than any competitive product currently available. Simply put, there is no better way to protect your investment.
Available Options
https://www.literature.mestek.com/dms/RBI%20Water%20Heaters/Futera%20Fusion/Futera%20Fusion%20XLF%20Boiler%20%20Masterspec%20(MSFTFX-4).pdf
---