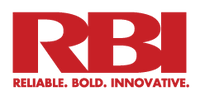 FLEXCORE
FlexCore Symmetrical Firetube boilers bring hydronic heating products to unprecedented levels of operating efficiency.
Unlike other manufacturers; from start to finish the FlexCore was designed, developed and engineered by the experts at RBI.
Engineered for performance and longevity the FlexCore utilizes a perfectly temperature balanced heat exchanger that provides not only the highest efficiencies but also a durability beyond that of any competitive firetube boiler on the market.
Available Options
https://www.literature.mestek.com/dms/RBI%20Water%20Heaters/FlexCore%20Firetube%20Series%20Boiler%20Master%20Spec%20(MSFC-4).pdf
---