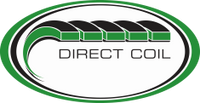 ENGINEERED PRODUCTS - FLUID COOLERS
UL APPROVED
Direct Coil Fluid Coolers are designed for excellent performance, energy efficiency, quiet operation, and long service. Our engineers have carefully selected and matched components to provide a long operating life and a wide range of performance selections. The units are engineered for outdoor installations and are constructed of heavy gauge galvanized steel or aluminum to resist corrosion in all climates.
For applications with low humidity ambient air, Adiabatic Mesh is available to maximize heat transfer, while minimizing floor space.
We offer our Fluid Coolers in the following configurations:
Large V
Small V
W Shape
Slab (Horizontal & Vertical)
---