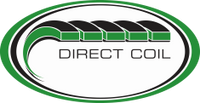 CUSTOM COILS - CONDENSER COILS
CSA & UL APPROVED
Direct Coil Condenser Coils are designed for the high pressure and temperature associated with refrigeration condensing.
Whether used for condensing or heat reclaim applications, our coils are engineered to work with a large variety of refrigerants. To ensure product durability under thermal expansion and vibration, our coils are manufactured with the highest quality materials and standards.
---