Schwank Infrared System
Schwank tube heaters deliver efficiency, comfort, and reliability. They are ideal for a wide range of applications with low 8′-to-high 50′ ceiling heights. And they're perfect for dirty environments and work for negative air conditions where outside combustible air is ducted to the sealed burner for safe, trouble-free operation. This particular job required heating a sit-down area of a popular grocery store/ restaurant
RBI Boilers
Schwank tube heaters deliver efficiency, comfort, and reliability. They are ideal for a wide range of applications with low 8′-to-high 50′ ceiling heights. And they're perfect for dirty environments and work for negative air conditions where outside combustible air is ducted to the sealed burner for safe, trouble-free operation. This particular job required heating a sit-down area of a popular grocery store/ restaurant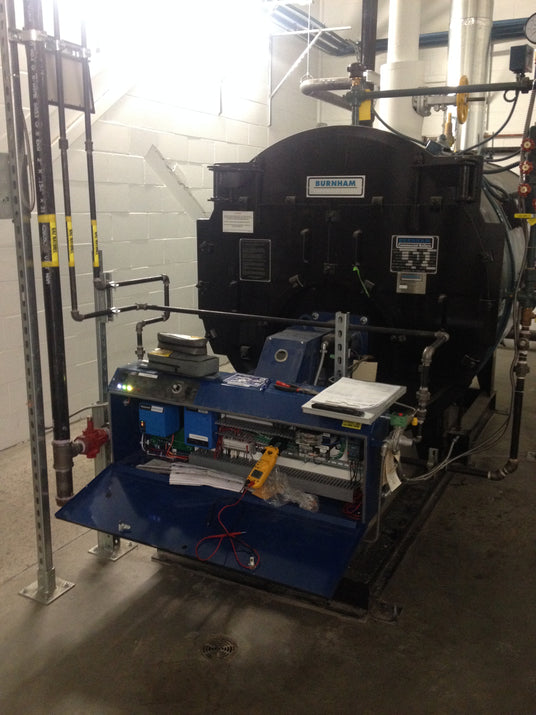 Burnham
Schwank tube heaters deliver efficiency, comfort, and reliability. They are ideal for a wide range of applications with low 8′-to-high 50′ ceiling heights. And they're perfect for dirty environments and work for negative air conditions where outside combustible air is ducted to the sealed burner for safe, trouble-free operation. This particular job required heating a sit-down area of a popular grocery store/ restaurant
Modine
Schwank tube heaters deliver efficiency, comfort, and reliability. They are ideal for a wide range of applications with low 8′-to-high 50′ ceiling heights. And they're perfect for dirty environments and work for negative air conditions where outside combustible air is ducted to the sealed burner for safe, trouble-free operation. This particular job required heating a sit-down area of a popular grocery store/ restaurant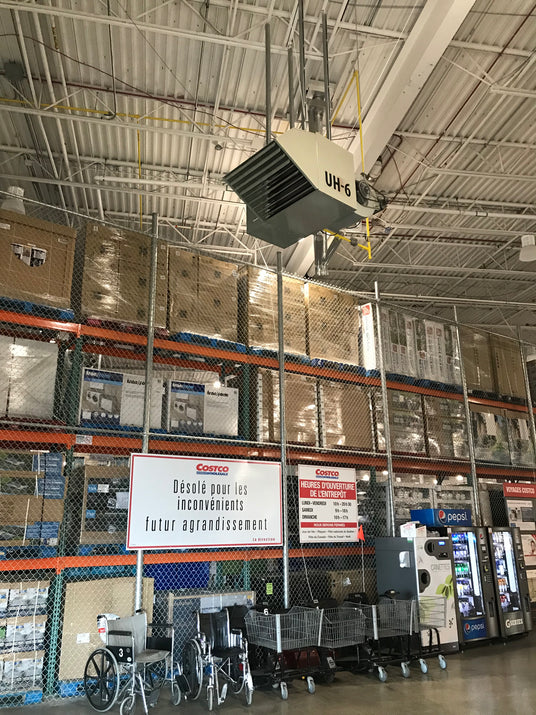 Modine
Schwank tube heaters deliver efficiency, comfort, and reliability. They are ideal for a wide range of applications with low 8′-to-high 50′ ceiling heights. And they're perfect for dirty environments and work for negative air conditions where outside combustible air is ducted to the sealed burner for safe, trouble-free operation. This particular job required heating a sit-down area of a popular grocery store/ restaurant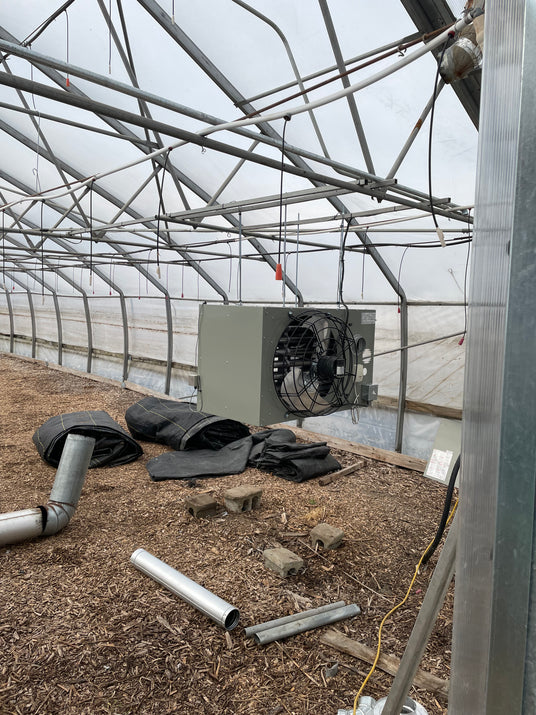 Modine Unit Heaters for a Green House
Our greenhouse heaters have been the go-to unit of choice for growers since 1950. Here's why a Modine heater is a smart investment.
Longevity. Modine entered the greenhouse unit heater market in 1950 and has been bringing the heat for over 70 years. That reputation builds on itself, as generation after generation of greenhouse growers are familiar with our greenhouse unit heaters, such as the Effinity product line.
Quality. Our unit heaters stand up to the corrosive humidity and moisture of greenhouses. We use AL29-4® stainless steel to construct our Effinity line, as it's a corrosion-resistant option for preventing deterioration of unit heater components.
Efficiency. Our greenhouse unit heaters operate at a minimum of 82 percent efficiency. Our Effinity line has efficiencies as high as 97 percent, making it the most efficient unit heater in North America. Plus, we engineered our unit heaters to reduce carbon emissions by up to 15,000 pounds annually.
Reputation. Some growers have units that have lasted 25 years or more, far beyond the 10-year warranty available on many of our greenhouse heaters. Growers associate the brand with quality and durability, so they return to the trusted source when they need service or to replace their unit heater.
Versatility. We can provide a range of unit heaters and types for different growing operations. Our unit heaters can heat a small mom-and-pop operation and a vast multi-acre greenhouse with multiple units. Our Effinity product line has 10 model options to suit all different size greenhouses and use cases. Multiple greenhouse heating units can be configured to provide the ideal growing environment regardless of your operation size and breadth.
Choice. We tailor our greenhouse heaters to the needs of growers. Our lineup includes a low-profile stainless steel power vented heater (PTP/BTP); the Effinity (PTC/BTC) unit, which is the most efficient gas-fired condensing unit heater in North America; a vertical power vented heater (PDP/BDP); and a separated combustion heater (PTX/BTX).
Ease of Use. Our greenhouse unit heaters are inexpensive to install and easy to maintain, thanks to our tradition of prioritizing customers' needs.